Lambo Taxi Comes to Lincoln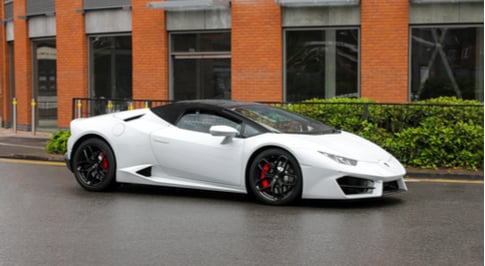 Lincoln has joined the likes of Dubai and Oman in becoming the unlikely home to a supercar taxi.
Residents of the East Midlands cathedral city will now have the option of hitching a ride in a 17 plate Lamborghini Huracan, a £250k supercar with a top speed of around 200mph. The car is licensed to local firm Handsome Cabs, who say the idea of buying a Lamborghini started out as a joke.
Royce Carmichael, Office Manager at Handsome Cabs, said: "We were brainstorming ideas with things we could introduce to try and drum up new business and someone said 'what about a supercar? We had a laugh at first but it became more realistic the more we thought about it".
However, customers hoping to get lucky the next time they ring for a lift on a night out may well be disappointed; the car will only be available to those who have pre-booked, and will mainly be used for corporate events, prom nights, and graduation balls. Which, considering that rides are expected to cost a three figures fee, might not be such bad news after all.
Although it's safe to say that a Lamborghini would be a rare sight at any taxi rank, Lincoln is not actually the first city in the UK to introduce a supercar taxi. That title actually goes Wolverhampton, where since May 2016 residents have been able to hire out their own Huracan for a fee of around £400 per 90 minutes.
The supercar was officially licensed by Lincoln council on June 21st, and should be able to hire out within the next few weeks.