Glasgow Taxi Driver's Frustration Over Low Emission Zone Deadline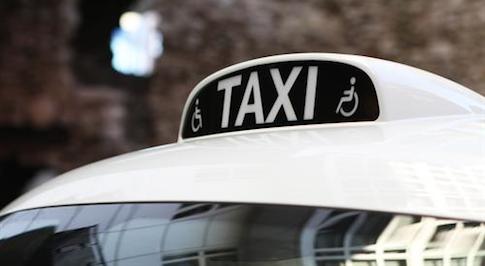 The full roll-out of Glasgow's Low Emission Zone (LEZ) in June 2023 has been met with protest from taxi drivers across the city who feel that they need more time to prepare for the changes.
Phase 1 of Glasgow's LEZ is currently in place, applying only to service buses, however, once Phase 2 comes into force next summer, all vehicles entering the area must meet the emission standards or face a penalty charge.
Glasgow city has a fleet of around 1,420 Hackney cabs, yet 1,000 of these are thought to be non-compliant with the measures of the LEZ. Therefore, these vehicles will need to be replaced or retrofitted with new engines before the deadline. This has understandably led to uproar from the taxi community, many of whom are only just recovering from the effects of the pandemic on their livelihoods.
Unite, the union that represents Glasgow taxi drivers has asked for an extension of at least two years onto this Phase 2 enforcement for cabs, warning that masses of taxis will disappear from the streets if Phase 2 is launched as planned.
Steven Grant, Secretary of the Unite Glasgow Cab section, explained that the expectation of these drivers to upgrade their taxis in order to meet the deadline was nearly impossible – especially following the Covid-19 pandemic, which saw many taxi drivers' earnings fall by as much as 80%.
Unite has made a plea to Glasgow City Council warning of the detrimental impact this LEZ enforcement could have on local businesses and individuals who rely on taxis to get safely from A to B, with widespread travel problems predicted as a result of the roll-out.
Thousands of UK taxi drivers left the industry during the pandemic, as lockdowns caused demand for their services to plummet. The impact of this has already been felt, with extensive cab shortages being seen across the country. It is envisioned that this issue will be amplified if more drivers are forced out of the sector.
Glasgow's LEZ has been planned to help improve air quality, protect public health and support wider climate change ambitions. Unite has made it clear that it doesn't want to delay the Low Emission Zone – it simply wants an extension to be granted for black cabs, to give drivers time to save for the new wave of electric Hackney cabs. By allowing the extension, Unite says that the switch to electric vehicles can be achieved in one step, rather than drivers retrofitting their vehicles now and then having to switch to electric further down the line.
Low Emission Zones in Edinburgh, Aberdeen and Dundee have exemptions in place for Hackney cabs until 2024, to allow drivers more time to transition.
When asked about the issues put forward, Transport Minister Jenny Gilruth said: "To help taxi drivers prepare for low emission zones, the Scottish Government offers grant funding towards retrofitting taxis to the latest Euro-6 standard through the low emission zone support fund.
"I understand the challenges that the introduction of LEZ present to taxi drivers, and I have agreed to a meeting with taxi representatives and unions to discuss the matter further."
Keep an eye on our Newsroom for further updates. Or follow the links below for more information: