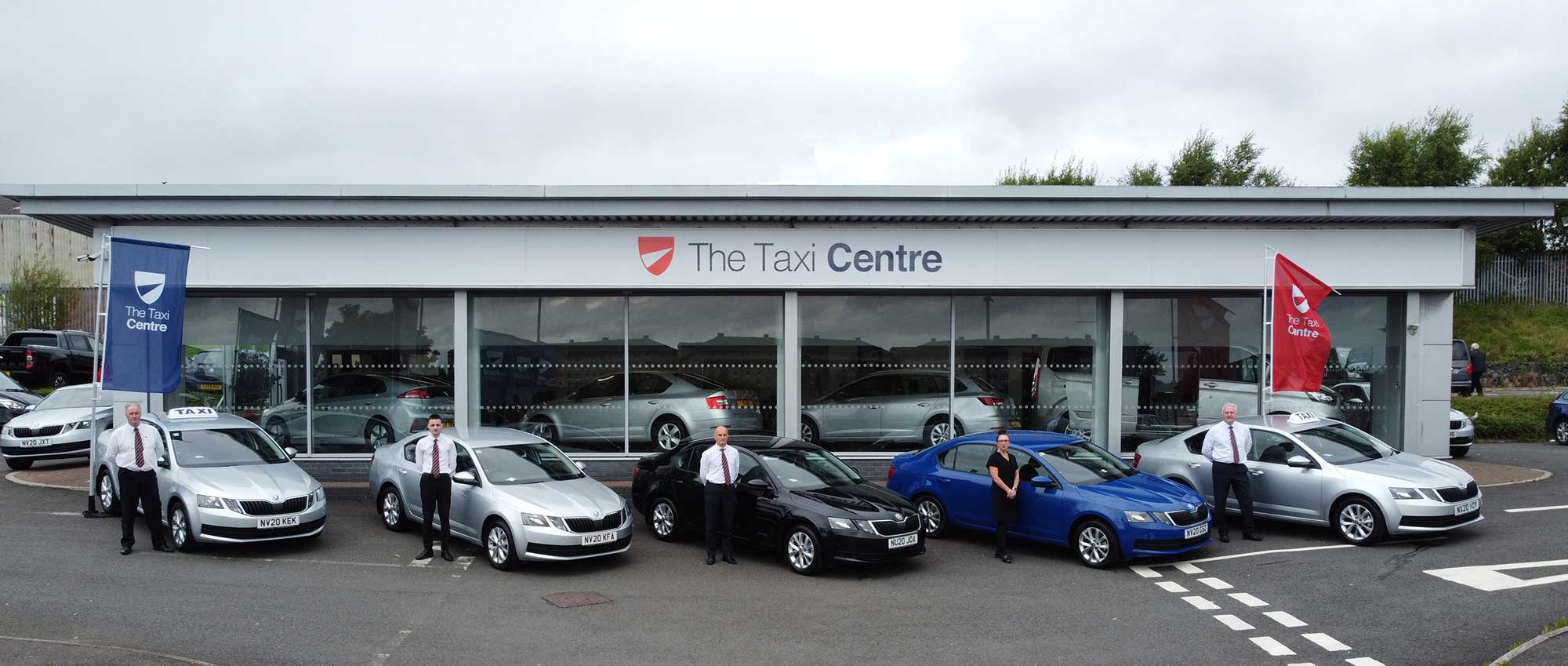 About us
Since 2001 The Taxi Centre have been supplying cars to the taxi and private hire industry, we are not only one of the best known vehicle suppliers, but also the most respected. The many 10,000's of taxis that have been delivered to customers throughout the UK are testimony of our unequalled customer care and also the goodwill and loyalty afforded to us from many taxi drivers and companies.
The Taxi Centre has introduced many cars which have become synonymous with the trade such as the SEAT Toledo, Skoda Octavia, Skoda Superb and Citroen Berlingo. We've always strived to push the industry forward by identifying the most suitable, affordable and environmentally friendly vehicles before they are even available so that our customers can benefit from our unique deals as soon as they are launched. Our salesmen will guide you through all of the available vehicles and help you decide which one is best for your needs, be that diesel, petrol or as is increasingly the case fully electric vehicles such as the Mk2 Nissan LEAF.
Our history is steeped in pride, quality and innovation and our pledge is to do what is promised and provide you with good old fashioned service. Our passion and commitment has resulted in The Taxi Centre becoming the preferred UK supplier of vehicles to the taxi and private hire industry for many car manufactures such SEAT, Skoda and Citroen.
With hundreds of vehicles held in stock most cars can be delivered within a week anywhere on the UK mainland free of charge, or if it is more convenient they can be collected from any one of our 100+ dealerships. Alternatively we invite you to come to our head office at Glasgow Airport and collect your car in person.
Unlike other car dealerships, when you first contact The Taxi Centre you will be appointed a salesman who only sells to the Taxi / Private Hire industries and is also fully regulated by the Financial Conduct Authority (FCA). Your salesman will guide you through every step of the buying process. From picking a car, to choosing a finance product right through to handing you the keys. We believe that the sale doesn't end when you start driving your car, for the time you own your car your salesman will be available to answer any questions that may develop.
Give us a call on 0141 847 6999. We will try harder - honestly.
Stephen Porter Sales Manager