Daimler Invests in Flying Taxi Firm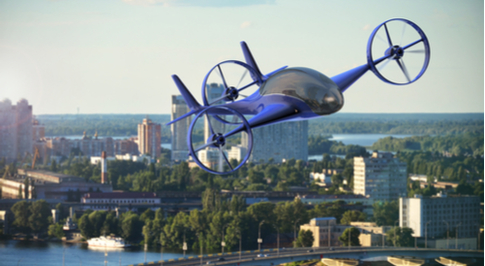 A German "air-taxi" firm says it has received €25 million in funding from an investment group, which includes multinational automotive giant and Mercedes-Benz owners Daimler.
Volocopter, a start-up looking to build fully autonomous flying taxis, says that Daimler is just one party in a consortium of investors, with German internet entrepreneur Lukasz Gadowski also seeing a future in the skies for the taxi industry.
The company says that the money will be used to speed up development of a "electric vertical take-off and landing" vehicle (eVTOL), which it hopes will play a significant role in the future of urban transportation. The vehicles - which can carry up to 2 passengers, are fully electric, and have a max airspeed of 62 miles per hour – will be aimed at the taxi market, and are scheduled receive their first demonstrations in Dubai later this year.
Florian Reuter, Volocopter's Managing Director, said: "We deliberately sought a mix of investors with strategic and entrepreneurial backgrounds and were able to implement this perfectly with Daimler [and] Lukasz Gadowski. The strong financial commitment of our new investors is a signal, as well as proof of the growing confidence in the newly emerging market for electrically driven VTOLs put to use as personal air taxis."
The investment is just the latest show of support from Daimler for the emerging autonomous vehicle market. The company opened the year with the news that it is working with Uber to create a self-driving taxi, using Uber's rideshare platform. In April, the company also announced that it was partnering with Bosch to create a driverless car, with around 500 Mercedes engineers tasked to work on the project.