Taxi News Roundup May 2017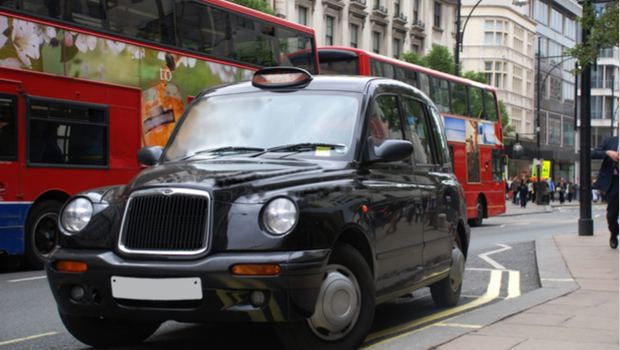 UK Drivers Protest Working Conditions
Late may saw drivers in a number of regions staging protests and threating strike action, with most looking to raise awareness of what they consider to be increasingly difficult working conditions.
Drivers in Leeds, Manchester, Cardiff, York, Brighton, Oldham and London all took part in demonstrations to protest the oversaturation of vehicles in their areas. The protests were in part organised by the GMB union, which claims that a lack of stringency amongst local authorities has led to new licenses being handed out "like sweeties".
GMB states that many areas are now so saturated with vehicles that drivers have to work longer hours to earn a decent wage. In addition, some drivers say that they have resorted to looking for work in areas they are not licensed.
Regarding the demonstrations, Mick Rix, GMB National Officer for the Taxi and Professional Drivers Trades, said: "The vast majority of drivers in the trades of both taxi and minicabs are professional drivers, and operate strictly in accordance with their licensing requirements."
"However because of the huge surge in licences being issued there is now over capacity, where drivers are being encouraged by their operators to work hundreds of miles from where they are licensed. Unfortunately the government does not recognise there is a problem, which in the main is of their making."
The union is now campaigning for changes to be to protect drivers, which include legislative amendments designed to protect local drivers, prevent out of town working, and halt illegal touting, alongside proposals for a national database for operators, drivers, and enforcement officers.
Uber Faces Uncertain Future in Europe
2017 hasn't been a great year for Uber in Europe. In March the company was forced to cease activity in Denmark, following a change in legislation that effectively made it illegal for them to operate in the country. Then Italy followed suit, banning Uber altogether following a complaint from the country's taxi unions.
In May the rideshare company's future in Europe became even shakier, with a European Court of Justice advocate arguing that the company is a transport – not internet – company. Maciej Szpunar argues that as Uber's services are "undoubtedly transport", it "cannot be regarded as a mere intermediary between drivers and passengers". Szpunar as such says that the court should re-evaluate Uber's financial status. Although not a binding decision, if followed through by the court Uber could face far tighter regulations on the continent.
Uber's self-identification as a digital service has meant that to date, the company has been able to operate and expand in Europe with relative ease. However, as transport companies are subject to more stringent laws than technology companies, a decision in support of the advocate could force Uber to comply with local legislation in all EU countries within which it operates.
London Moves Towards Greener Taxis
May saw the capitals taxi industry move towards a greener future, with the announcement that an LPG powered black cab would undergo a final round of assessment from Transport for London. The cab created by Autogas – will undergo a 10,000 mile technology assessment to recreate the day to day activity of a typical London taxi, with TfL looking to consider whether the vehicle is suitable for general use.
With air quality in London coming under increasing scrutiny, TfL are looking for alternatives to the diesel vehicles the black cab trade operates on. LPG or liquid petroleum gas is viewed by many as an affordable and viable alternative to traditional fuel, and has already been introduced to the black cab trade in other cities in the UK, most notably Birmingham.
Speaking about the plans, Autogas' business development manager Paul Oxford said: "London, like many other cities and towns across the UK, has a major air quality problem, largely as a result of NOx emissions and particulate matter from diesel vehicles.""Giving taxi drivers an immediate and viable opportunity to switch to a fuel source that is much cleaner than diesel will not only help improve local air quality, but it will also extend the usable life of their cab for another five years and save them around £200 a month in fuel costs, so it really is a win-win situation for everyone."