Taxi News Roundup March 2017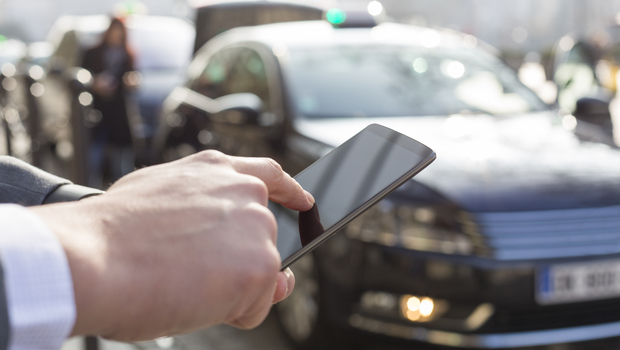 Uber Withdraws from Denmark after Legal Face-Off with Danish Government
Uber, the company behind the widely-used but controversial ride-share app of the same name, are set to end all of their operations in Denmark, after the introduction of new Danish law that requires all hire cars to have seat occupancy sensors and fare meters, which many Uber drivers' cars will not be able to meet.
An Uber spokesperson, speaking after news broke of the law's implementation, said: "For us to operate in Denmark again, the proposed regulations need to change. We will continue to work with the government in the hope that they will update their proposed regulations and enable Danes to enjoy the benefits of modern technologies like Uber."
The San Francisco based company have met legal problems not just in Denmark but across the world. Keep checking the Taxi Centre blog for more Uber updates.
UK Government Takes a Harsher Stand Against Drivers on the Phone
The UK government has increased the penalty of being found using a phone behind the wheel of a moving vehicle to a £200 fine and six points against your license.
New drivers who receive six points will be required to retake both the practical and theory exam, while more experienced drivers will be banned if docked for any amount above twelve points. Drivers caught on the phone previously were able to avoid the points penalty by going on an educational course, but the law change has simultaneously removed this as an option.
It's been illegal to use a phone behind the wheel since the 1st of March, 2003, which doesn't just apply to talking and texting; using apps like Google Apps, for instance, is also against the law. The only circumstances in which you're allowed to be on the phone while in the driver's seat are when you're safely parked or it's unsafe or impractical to stop.
RTPC chief inspector Colin Carswell said: Using a hand-held mobile phone whilst driving means a drivers attention is distracted from the road. After speeding, it's probably the most dangerous thing a driver can do leading to people being killed and injured on our roads. You're slower at recognising and reacting to hazards if you are driving and using a mobile."
While hands-free options do allow you to speak on the phone whilst driving, you're still liable for prosecution should your phone usage appear to compromise your ability to concentrate on the road!
Taxi Drivers Campaign Against Diesel
In a letter to the UK Government, various taxi organisations have pledged their support for the implementation of a national diesel scrappage scheme.
Air pollution is becoming more and more of a pressing concern across the UK's cities. The letter requested that the UK government help drivers make the switch away from diesel cars to greener alternatives, of which there are now many, such as the Nissan Leaf which has become a green favourite among taxi drivers.
Despite the increasing pressure that's being directed at the government, alongside the fact that over half of the British public statistically support diesel scrappage, the year's budget made no mention of introducing such a scheme. However, a new "tax treatment for diesel vehicles" was suggested as something planned for 2017s autumn budget.
The UK taxi industry has been pioneering in bringing environmentally friendly vehicles onto our cities' roads. The environmental impact of these cars is complemented by their considerably lower running costs and superior fuel economy.
For more on low emission vehicles and the Nissan Leaf, check out last month's news round-up!