Self-Charging Hybrid Arrives at The Taxi Centre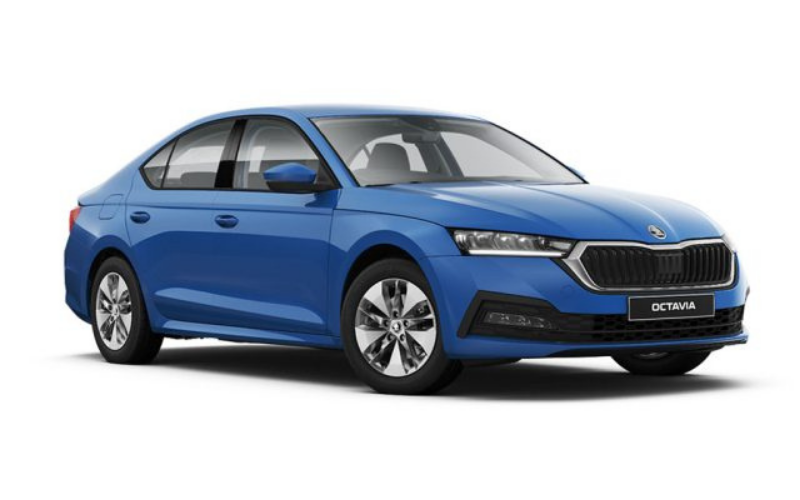 The long-awaited Skoda Octavia self-charging hybrid arrives at The Taxi Centre!
The SKODA Octavia has long been a go-to for many taxi drivers in the industry. The new SKODA hybrid takes an iconic model and updates it to suit the modern era of motoring.
The SKODA Octavia Hybrid comes with new technological upgrades, allowing for smoother, more responsive performance.
As for space, this hybrid ticks all the boxes with a 600-litre boot, plenty of legroom for rear passengers, and clever storage features for drivers.
The Taxi Trade Game Changer - Skoda Octavia Hybrid
It's been a while since the hybrid market had a real shake up and the choice, until now, for taxi drivers has been limited. Skoda's latest offering is a welcome addition to the line-up and is well equipped, thoughtfully designed, modern, and best of all delivers on great value for money.
Table of Contents
1. Technology of the Skoda Octavia Hybrid
2. Space & Specification of the Skoda Hybrid
Advanced Technology of the Skoda Hybrid
Combining a hybrid drive motor and alternator into one unit, Skoda has achieved a consistent, reliable, and advanced piece of kit. The hybrid motor boosts the engine up to 20 bhp allowing for a reduction in fuel burn and less time at the petrol pump.
Take your foot off the accelerator, and the petrol engine will stop, while the hybrid motor seamlessly takes over and the car coasts for up to 40 seconds without using a drop of fuel. Hit the brake and the self-charging mode kicks in, ready for the next fuel-free drive.
Skoda Octavia Hybrid Space and Specification
Skoda's well-thought-out design ensures that all space is used efficiently, and you'll find that the luggage capacity and legroom are unrivalled in comparison to other models in its class.
The hybrid battery can be found under the drivers' seat, freeing up space for an impressive 600-litre boot while your customers will travel in absolute comfort with the increased legroom in the rear.
Equipped with a long list of standard features, including drivers' seat lumbar support and armrest, climatic air conditioning, leather multi-function steering wheel and smartphone link technology, the Octavia e-Tec SE will ensure you are comfortable and connected throughout the longest of shifts.
Get your Skoda Octavia taxi
Now you know what to expect from the new Skoda Octavia Hybrid, read our Skoda Octavia review to learn more.
The Skoda Octavia self-charging hybrid will make a great choice if you're looking for an affordable option with low-running costs. And, it's also really easy to drive.
If you have any questions about the model, feel free to get in touch with a member of our sales team. Alternatively, view our current Skoda range and our Octavia taxis available now.