Taxi News Roundup February 2017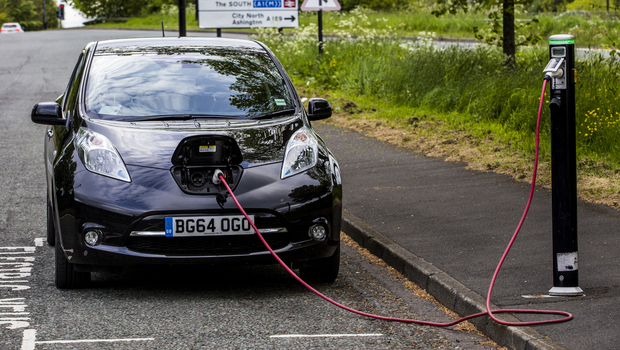 The Taxi Centre Goes Electric
During February, The Taxi Centre took delivery of its first batch of 100% electric Nissan Leafs, one of the most popular EV's in the taxi industry. Although initially taking a batch of 15 Leaf's, its forecasted that over 100 sales of the EV will take place during 2017, with that number predicted to more than triple in 2018.
Allan McGinness, General Manager at The Taxi Centre, said: "The LEAF has a proven track record in service with taxi operators large and small across the UK and can really help them achieve massive savings. Weve been waiting for the right electric vehicle for the taxi industry and we're convinced the LEAF is that vehicle."
The buzz of electric vehicles is being felt across the world, with many leading automobile companies investing more in hybrid and electric technology to create environmentally friendly vehicles. Electric vehicles are becoming increasingly popular in the taxi industry, where the combination of low running costs and emissions makes them ideal for drivers and firms looking to save money.
Drivers Take Things Slow in Protest
Taxi drivers around the world are adopting new tactics to protest against legislation that supposedly hinders the services of local taxi companies. More and more drivers are taking part in organised "slow drives", designed to disrupt traffic and draw attention to their concerns.
The past month has seen drivers from Melbourne to Hull taking part in slow drives, with further protests set to take place during March. Although the exact reasons for the protests differ from location to location, many have been organised to draw attention to new licensing legislation that favours rideshare companies like Uber over local firms.
In Melbourne, drivers are protesting the mooted deregulation of the citys taxi industry, which allegedly favours rideshare services and could mean drivers shelling out up to $500,000 to obtain a new license. Meanwhile in Sheffield, drivers are opposing a Government act which locals claim has resulted in a "wild west" working environment, with drivers from as far away as London operating in the city.
Manchester United Partner with Uber
Football club Manchester United has announced a partnership with rideshare app Uber. The deal will place a dedicated Uber drop off and pick-up zone at the club's Old Trafford stadium, and will also allow fans and users of the app to access exclusive behind-the-scenes club content.
In a press release, a representative of the club commented that the partnership will provide a "convenient and safe way for all fans to travel to and from games, with just a few taps of their smartphone." In addition, Uniteds group managing director stated that "Manchester United is always looking at ways in which we can improve our fans experience and our relationship with Uber will allow us to do this in new and exciting ways."
The partnership has received a mixed response among drivers and fans alike, with some fans speaking out against Uber based on past negative press the company has received. Meanwhile, some drivers in the city are sceptical about the success of the scheme. One driver stated that "With all the congestion around the ground on match days, it could be difficult for drivers. They might have to wait for a while before the end of the game if they had a booking. I think the fans will just carry on with how they get home."